Marktpenetratie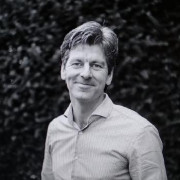 Marktpenetratie is een begrip dat wordt gebruikt in de Ansoff matrix. Bij marktpenetratie kies je als bedrijf voor de strategie om een bestaande markt te betreden. Je gaat je als bedrijf als het waren een markt in vechten. De focus bij marktpenetratie in de Ansoff matrix ligt dan ook voornamelijk op sales en marketing. Een voorbeeld van een bedrijf dat in het verleden voor marktpenetratie gekozen heeft is Microsoft, dat met zijn Xbox relatief laat de games markt betrad, terwijl Sony en Nintendo daar al groot in waren. Door gigantisch te investeren in marketing hebben ze een plaatsje in de gamesmarkt weten te veroveren.
In de Ansoff matrix kan je kiezen tussen vier strategieën. Naast marktpenetratie kan je ook kiezen voor marktontwikkeling, differentiatie en productontwikkeling.
Gerelateerde artikelen
Laat meer zien
Populaire artikelen
Laat meer zien
Direct contact met marketing en strategie deskundigen
Professional Remote Freelancer
Ik ben The ONE
who is here to support you
Mentoring Creatives
Ik ben The ONE
who mentor creatives & manage photographic exhibitions
On-Page SEO
Ik ben The ONE
to help rank well on search engines without a big price tag
the Fashion Expert
Ik ben The ONE
you call to reach your greatest self; from personal image to business brand.
Work, family, dogs
Ik ben The ONE
To help you to the next level