Nederlandse management goeroes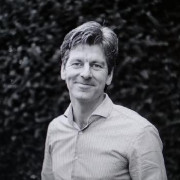 Nederlandse management goeroes die we bespreken op managementgoeroes.nl zijn:
Bovenstaande Nederlandse management goeroes zijn in heel verschillende disciplines actief. Ben Tiggelaar houdt zich bezig met grote, veelal Amerikaanse management goeroes met een academische achtergrond, terwijl Annemarie van Gaal meer vanuit haar ervaring als ondernemer spreekt. Willem Middelkoop is econoom en kenner van het financiële systeem.
Wanneer iemand een managementgoeroe is is natuurlijk moeilijk te zeggen. In ieder geval vinden wij dat die persoon een leidend persoon in zijn of haar vakgebied moet zijn. Verder is toch wel de algemene stelregel dat deze persoon hier boeken over schrijft, over spreekt of op een andere manier inspireert. Het verschil tussen een goeroe en een kenner is natuurlijk heel dun. We zouden hier ook gewoon een lijst met Nederlandse professoren op het gebied van bedrijfskunde kunnen publiceren, maar een goeroe moet meer doen. Het moet echt een publiek figuur zijn.
Voorbeelden van andere Nederlandse managementgoeroes die aan die kwalificaties voldoen zijn bijvoorbeeld:
Fons Trompenaars
Manfred Kets de Vries
Geert Hofstede
Op Managementgoeroes.nl bespreken we de belangrijkste Nederlandse, maar ook buitenlandse management goeroes. Daarnaast behandelen we de belangrijkste management modellen.
Weet jij nog een of meerdere goede Nederlandse management goeroes die hier absoluut bij had gemoeten, laat dan je reactie achter!
Gerelateerde artikelen
Populaire artikelen
Laat meer zien
Direct contact met Consultancy
Online marketeer
Ik ben The ONE
Who knows about management & online marketing strategy. Call me for free!
BUSINESS DEV
Ik ben The ONE
develop your business, financial management and human resource skills.
founder
Ik ben The ONE
insistence and Commitment is the key to success
interior architect
Ik ben The ONE
Retail design master