Partnership marketing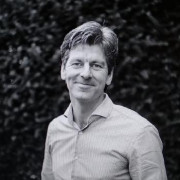 Partnership marketing is het vijfde en hoogste niveau van een klantrelatie dat een bedrijf met haar klanten kan hebben. Het bedrijf werkt continue met de klant samen om ervoor te zorgen dat de klant nog meer uit het product haalt. De verkoper neemt dus echt de rol van een consultant in. De verkoper vult als het ware het product aan. Een voorbeeld is een technologiebedrijf dat zeer specialistische machines verkoopt. Enkele dagen per maand komt er een techneut van de fabrikant langs om de performance van de machine te monitoren en te verbeteren.  Bij partnership marketing wordt ook vaak op strategisch niveau advies gegeven hoe de producten van een bedrijf het andere bedrijf nog beter kunnen maken. Het begrip partnership marketing  komt uit het managementmodel van de 5 niveaus van klantgerichtheid. Partnership marketing komt eigenlijk alleen bij B2B relaties voor. Voor B2C is deze vorm van marketing te duur. 
Gerelateerde artikelen
Laat meer zien
Populaire artikelen
Laat meer zien
Direct contact met marketing specialisten
Online marketeer
Ik ben The ONE
Who knows about management & online marketing strategy. Call me for free!
design engineer
Ik ben The ONE
Technology is my hobby
Co-founder of TheONE
Ik ben The ONE
co-founder of TheONE
Co-founder of TheONE
Ik ben The ONE
I'm the ONE who likes to share my knowledge. Let's hook up so I can help you.
marketing manager
Ik ben The ONE
Be the change you want to see.