Sociaal culturele factoren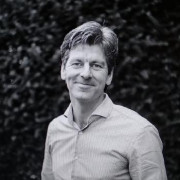 Sociaal culturele factoren is een begrip dat terugkomt in de DESTEP analyse. De DESTEP analyse is een methode die je helpt de macro-economische factoren te analyseren. Je maakt deze analyse als onderdeel van de externe analyse. Een onmisbaar onderdeel van ieder businessplan. Sociaal culturele factoren is een van de zes factoren die in de DESTEP behandeld worden.
Wat zijn sociaal culturele factoren?
Met Sociaal culturele factoren bedoelen we factoren die met de cultuur en sociale normen en waarden van een land te maken hebben. In dit onderdeel van de DESTEP analyse ga je dus nadenken of jouw product of dienst soms conflicten met de heersende cultuur in het betreffende land kan hebben. Uiteraard ga je ook kijken welke kansen er wellicht liggen.
Voorbeelden van sociaal culturele factoren
Voorbeelden van deze factoren zijn:
Is een volk heel milieubewust, dan moet dit meegenomen worden in de propositie waarmee je het land betreedt.
Heeft het land een grote culinaire cultuur, is het misschien niet slim om met kant-en-klaar maaltijden de markt te betreden.
Zijn er culturele bezwaren tegen het product dat je wil introduceren, bijvoorbeeld vanuit historische gebeurtenissen of religieuze bezwaren?
Zijn er bepaalde trends in het land gaande, denk aan een sport of bepaalde vrijetijdsbesteding die populair is.
Zijn er bepaalde normen en waarden waar je rekening mee moet houden, of is er een bepaalde volksaard die van invloed kan zijn?
Zoals je kunt lezen is het een vrij breed begrip. Uiteraard is het sterk afhankelijk van wat voor soort bedrijf je gaat oprichten welke sociaal culturele factoren van belang zijn.
Ik hoop dat dit duidelijk maakt wat met sociaal culturele factoren wordt bedoeld en dat dit artikel heeft geholpen.