Suspect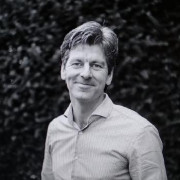 Suspect is een term die gebruikt wordt bij CRM. Het begrip wordt gebruikt in het sales funnel model. De letterlijke vertaling van suspect is 'verdachte'. Het heeft echter niets met misdaad of iets dergelijks te maken. Je vermoedt van een suspect dat hij of zij klant van jouw bedrijf wil worden. Dit is echter niet meer dan een vaag vermoeden, bijvoorbeeld omdat hij reeds klant is bij een concurrent, of je als bedrijf al veel soortgelijke klanten hebt en denkt dat je daarom een goed kans maakt om dit bedrijf ook als klant binnen te halen. Vaak is er nog geen contact met een suspect geweest. Als er contact is geweest, en de potentiële klant heeft aangegeven interesse te hebben om klant te worden, dan wordt de klant vanaf dat moment aangemerkt als prospect. Als je bijna zeker weet dat het bedrijf klant wordt wordt hij aangemerkt als hot-prospect.
Suspect is dus een term om aan te geven in welke fase van het verkoopproces een potentiële klant zich bevindt.
Gerelateerde artikelen
Populaire artikelen
Laat meer zien
Direct contact met CRM experts
Online marketeer
Ik ben The ONE
Who knows about management & online marketing strategy. Call me for free!
Multiple businesses
Ik ben The ONE
business, health and life coach
Digital Marketing
Ik ben The ONE
System Engineer & Digital Marketer 5 years experience making the best in digital
Making Music
Ik ben The ONE
Strateic development of projects in music
Personal Branding
Ik ben The ONE
I'm the ONE to help you build your Personal Brand & Business without the Hassle.