Totaal marktpotentieel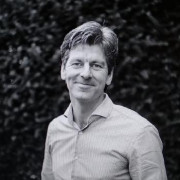 Het totale marktpotentieel is de maximale omzet die beschikbaar is voor alle bedrijven in een industrie gedurende een vaste periode. In acht nemende dat het niveau van de marketing en omgevingsfactoren vast staan. Een veelgebruikte manier om het totale marktpotentieel uit te rekenen gaat als volgt:
MP = NxQxP
Waar
MP = het totale marktpotentieel
N = het aantal kopers in een specifiek product/markt met vaste assumpties
Q = aantal gekochte producten door een gemiddelde koper
P = prijs van een gemiddeld product
Dus als 100 miljoen mensen ieder jaar een boek kopen, en de gemiddelde koper koopt drie boeken per jaar, en de gemiddelde prijs van een boek is tien euro, dan is het totale marktpotentieel voor boeken drie miljard euro.
(bron: Vrije vertaling naar Philip Kotler, Marketing Management, 1997. P. 135.)
Gerelateerde artikelen
Laat meer zien
Populaire artikelen
Laat meer zien
Direct contact met een professional
Co-founder of TheONE
Ik ben The ONE
co-founder of TheONE
Co-founder of TheONE
Ik ben The ONE
I'm the ONE who likes to share my knowledge. Let's hook up so I can help you.
Marketing entrepreneur
Ik ben The ONE
who likes to question the everyday life.. these questions mostly will lead into a marketing concept but you can also contact me for coaching sessions and can guide you to the best places in Amsterdam
growth hacker and digital strategy
Ik ben The ONE
seasoned growth hacker with 8 years experience
Entrepreneur, brandmanager
Ik ben The ONE
No bullshit, practical and on point.