Accountable marketing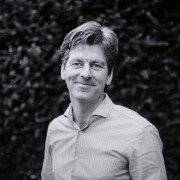 Het begrip accountable marketing komt uit het 5 niveaus van klantgerichtheid model. Het is volgens Philip Kotler het is het derde niveau van klantgerichtheid dat een bedrijf kan hebben. Bij accountable marketing neemt de verkoper vlak na de verkoop contact op met de klant om navraag te doen of het product aan de verwachtingen voldoet. De verkoper vraag ook om feedback of het product of service nog verbeterd kan worden. Dit helpt het bedrijf het product of service te verbeteren en nog beter te presteren. Accountable marketing zou je ook aftersales kunnen noemen. Tijdens het contactmoment kan upselling of cross selling plaatsvinden. Een voorbeeld uit de B2C markt waar veel accountable marketing plaatsvindt is de autobranche. 
Gerelateerde artikelen
Laat meer zien
Populaire artikelen
Laat meer zien
Direct advies van Marketing professionals
Online marketeer
Ik ben The ONE
Who knows about management & online marketing strategy. Call me for free!
marketing manager
Ik ben The ONE
Be the change you want to see.
Co-founder of TheONE
Ik ben The ONE
co-founder of TheONE
Marketing entrepreneur
Ik ben The ONE
who likes to question the everyday life.. these questions mostly will lead into a marketing concept but you can also contact me for coaching sessions and can guide you to the best places in Amsterdam
Entrepreneur
Ik ben The ONE
who can help you with SEO and Marketing related questions