Affiliate netwerk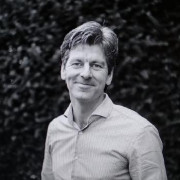 Een affiliate netwerk is een bedrijf waarbij adverteerders zich kunnen aansluiten om aan affiliate marketing te doen. Websites kunnen zich gratis bij een affiliate netwerk aanmelden en zo de bij het netwerk aangesloten adverteerders promoten. Hierdoor hoeven websites dus niet meer zelf op zoek naar adverteerders. Affiliate netwerken bieden adverteerders heel veel bereik. Vaak zijn er vele tienduizenden websites bij een affiliate netwerk aangesloten.
Ook lead generation wordt vaak via een affiliate netwerk worden gepromoot. Het beste affiliate netwerk van Nederland is Daisycon.
Gerelateerde artikelen
Laat meer zien
Populaire artikelen
Laat meer zien
Direct advies van online marketing professionals
Online marketeer
Ik ben The ONE
Who knows about management & online marketing strategy. Call me for free!
Professional Remote Freelancer
Ik ben The ONE
who is here to support you
Work on computer
Ik ben The ONE
who studied, travelled, made business and met plenty smart people with knowledge
Online marketeer, growth advisor
Ik ben The ONE
who helps you and your business grow online.
growth hacker and digital strategy
Ik ben The ONE
seasoned growth hacker with 8 years experience