Affiliate netwerk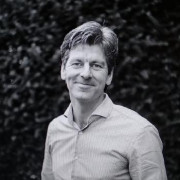 Een affiliate netwerk is een bedrijf waarbij adverteerders zich kunnen aansluiten om aan affiliate marketing te doen. Websites kunnen zich gratis bij een affiliate netwerk aanmelden en zo de bij het netwerk aangesloten adverteerders promoten. Hierdoor hoeven websites dus niet meer zelf op zoek naar adverteerders. Affiliate netwerken bieden adverteerders heel veel bereik. Vaak zijn er vele tienduizenden websites bij een affiliate netwerk aangesloten.
Ook lead generation wordt vaak via een affiliate netwerk worden gepromoot. Het beste affiliate netwerk van Nederland is Daisycon.
Gerelateerde artikelen
Laat meer zien
Populaire artikelen
Laat meer zien
Recente artikelen
Laat meer zien
Direct advies van online marketing professionals
Online marketeer
Ik ben The ONE
Who knows about management & online marketing strategy. Call me for free!
Digital marketing
Ik ben The ONE
with a long experience of life.
Account Manager
Ik ben The ONE
who can help you to optimize your google ads account in max. 45 minutes
~Choice Creates~
Ik ben The ONE
die voor jou die BLIJdrage kan Zijn om jou verder te helpen....
Digital Marketing
Ik ben The ONE
System Engineer & Digital Marketer 5 years experience making the best in digital