Aftersales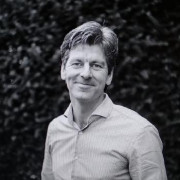 Het begrip aftersales houdt in dat je als bedrijf na de verkoop opnieuw contact opneemt met de klant. Aftersales kan verschillende doelen hebben. Denk dan aan:
Klanttevredenheid verhogen (in de hoop dat de klant in de toekomst nog iets koopt)
Feedback ontvangen (waardoor het product of de dienst verbeterd kan worden)
Aftersales wordt in de B2C markt voornamelijk gedaan bij duurdere producten met hoge marges, zoals auto's. Je ziet dat bij online marketing er ook steeds meer nadruk op aftersales komt te liggen. Dit komt omdat aftersales grotendeels via e-mail geautomatiseerd kan worden. Het is dus betrekkelijk goedkoop en kan de  klantretentie aanzienlijk verhogen.
Aftersales kan ook plaatsvinden door videobellen in te zetten als medium.
Om aftersales gestructureerd te laten verlopen speelt CRM vaak een cruciale rol.
Gerelateerde artikelen
Populaire artikelen
Laat meer zien
Recente artikelen
Laat meer zien
Direct contact met aftersales professionals
Online marketeer
Ik ben The ONE
Who knows about management & online marketing strategy. Call me for free!
Multiple businesses
Ik ben The ONE
business, health and life coach
Personal Branding
Ik ben The ONE
I'm the ONE to help you build your Personal Brand & Business without the Hassle.
Digital Marketing
Ik ben The ONE
System Engineer & Digital Marketer 5 years experience making the best in digital
manager, ambassadeur, klantenservice
Ik ben The ONE
i'm the One who loves to talk!