Agile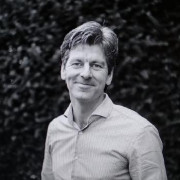 Agile is een iteratieve ontwikkelmethoden met weinig specifieke regels. Het betekent behendig en snel. Er vindt veel interactie met de opdrachtgever/gebruiker plaats en het doel is het opleveren van werkende software. 17 ontwikkelaars hebben informeel een Agile manifest geschreven met onderstaande regels:
Personen en interacties boven processen en tools.
Software die werkt boven lijvige documentatie.
Samenwerking met de klant boven onderhandeling over het contract.
Omgaan met verandering boven het volgen van een plan.
Uit het handvest volgen twaalf principes:
Klanttevredenheid, door snelle, continue levering van bruikbare software.
Zelfs late veranderingen in de requirements zijn welkom.
Werkende software wordt regelmatig geleverd (weken eerder dan maanden).
De ontwikkelaars werken nauw en dagelijks samen met de mensen die de business kennen.
Projecten steunen op gemotiveerde en betrouwbare personen.
Een gesprek in levende lijve is de beste manier van communicatie, wat betekent dat men zich best op dezelfde plek bevindt.
Werkende software is de eerste maatstaf van vooruitgang.
De ontwikkeling kan te allen tijde worden voortgezet.
Er is voortdurende aandacht voor technische uitmuntendheid en goed ontwerp.
Eenvoud is belangrijk: hoe meer er niet gedaan wordt, hoe beter.
De teams organiseren zichzelf.
Men past zich aan aan de omstandigheden.
Gerelateerde artikelen
Populaire artikelen
Laat meer zien
Direct advies van Agile professionals
Professional Coach
Ik ben The ONE
EMCC accredited, I support you through change and development
Artist/student
Ik ben The ONE
Im the one Jill of all trades with a knack for creativity and logic
Inno/Moti-vation
Ik ben The ONE
I am a social person connecting people & business
Sr Product Manager/Agile Product Owner
Ik ben The ONE
I have over 7 years experience in the digital media industry with a proven track record of managing large scale projects with international and multidisciplined teams: editorial, marketing, sales, development and technology.
Ik ben The ONE
Screenwriter & consultant, specialist in film production, finance, distribution.