B2C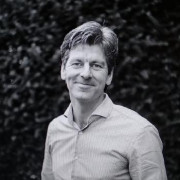 Het begrip B2C staat voor business-to-consumer. Het houdt in dat een bedrijf producten verkoopt aan consumenten. Bedrijven die onder de noemer Business-to-Consumer vallen zijn vaak retailers zoals Albert Heijn, Blokker of H&M. Ook webwinkels zoals Wehkamp vallen hier onder. 
Binnen bedrijven wordt het begrip B2C vaak gebruikt om een afdeling aan te geven. Bedrijven zoals Canon of Phillips maken zowel consumentenproducten als producten voor de bedrijven (zoals grote scanners of printers). De afdeling voor consumentenproducten wordt dan aangeduid als B2C. Het zijn echter geen B2C bedrijven. De klanten van Phillips of Canon zijn de retailers, dus is het B2B.
Gerelateerde artikelen
Laat meer zien
Populaire artikelen
Laat meer zien
Recente artikelen
Laat meer zien
Direct advies van B2C professionals
Online marketeer
Ik ben The ONE
Who knows about management & online marketing strategy. Call me for free!
Digital Marketer
Ik ben The ONE
Digital Marketer with passion for beauty. Brand Yourself- Level up your business
#Marketing
Ik ben The ONE
that can teach you how to start your own business from scratch
Co-founder of TheONE
Ik ben The ONE
who loves strategy, marketing and communication
Inno/Moti-vation
Ik ben The ONE
I am a social person connecting people & business