Basic marketing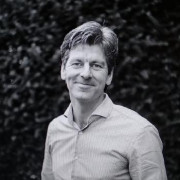 Bij basic marketing verkoopt de verkoper simpel producten. Zonder enige vorm van aftersales noemenswaardige extra service. Dit is het eerste niveau van een klantrelatie dat een bedrijf kan hebben. Basic marketing is eigenlijk de meest voorkomende vorm van marketing. Voorbeelden van bedrijven die basic marketing toepassen zijn supermarkten.
Het begrip basic marketing komt uit het managementmodel van de 5 niveaus van klantgerichtheid.
Gerelateerde artikelen
Laat meer zien
Populaire artikelen
Laat meer zien
Recente artikelen
Laat meer zien
Direct contact met marketing professionals
Online marketeer
Ik ben The ONE
Who knows about management & online marketing strategy. Call me for free!
I teach English
Ik ben The ONE
I' the ONE who can teach you speak properly english or spanish.
Management engineer
Ik ben The ONE
fun and easygoing latin girl who enjoy teaching. I'd love to speak with you!
Retail Manager
Ik ben The ONE
trail gear advisor
Personal Branding
Ik ben The ONE
I'm the ONE to help you build your Personal Brand & Business without the Hassle.