Cash cow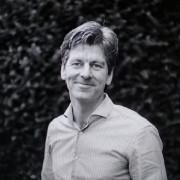 Het begrip Cash cow wordt bij marketing gebruikt in de BCG matrix. Cash cows zijn producten of diensten waarvan de marktgroei laag is, maar het marktaandeel hoog. Er zijn dus weinig kansen meer om nog meer omzet te behalen met de producten of diensten die als Cash cows zijn aangemerkt. Zaak is dat je bij deze producten of diensten gaat proberen de winst te optimaliseren. Dat kun je doen door in de kosten te snijden.
Andere onderdelen van de BCG matrix zijn de stars, dogs en question marks.
Gerelateerde artikelen
Laat meer zien
Populaire artikelen
Laat meer zien
Recente artikelen
Laat meer zien
Direct contact met experts die je meer kunnen vertellen over Cash cows
Online marketeer
Ik ben The ONE
Who knows about management & online marketing strategy.
Marketer
Ik ben The ONE
I´m the ONE, THIS IS A GREAT, I HOPE TO GET SOME BUSINESSES
Health & Marketing
Ik ben The ONE
voor Online Marketing, Voedingsadvies & Sport begeleiding / coaching
it projects, football and my family
Ik ben The ONE
who can help you optimize your organization with software, this with the purpose of service quality and efficiency. I can help with advice in product selection and achieving your goals.
Sales-Export-Mktg
Ik ben The ONE
who brings your products and services to Italy