Conversie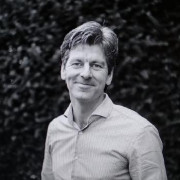 Conversie (of conversieratio) is een begrip dat in online marketing wordt gebruikt. Met conversie bedoelt men het percentage bezoekers dat tot een transactie overgaat. De transactie zal meestal een aankoop zijn bij een webwinkel, maar het kan net zo goed het afsluiten van een verzekering of telefoonabonnement zijn.
Stel er komen 1000 bezoekers bij een webwinkel. Uiteindelijk gaan 10 klanten over tot een transactie. Dan is de conversie 1 procent. Conversie is een goede graadmeter hoe goed een webshop is gemaakt. Professionele webshops doen bijna allemaal aan conversieoptimalisatie. Eerst meten ze de conversie van de webshop over een representatieve tijd en representatief aantal bezoekers. Dit noem je de nulmeting. Daarna pas je één ding op de website aan en ga je over hetzelfde aantal bezoekers meten wat het conversieratio na de aanpassing is. Is de conversie na de aanpassing hoger dan daarvoor, dan is de aanpassing blijkbaar effectief, en laat je het zo. Gaat de conversie na de aanpassing omlaag, dan maak je de aanpassing ongedaan, en ga je weer iets anders proberen. Als je als webshop dit proces continue herhaalt, wordt als het goed is de conversie steeds hoger. Hierdoor gaat de webshop per bezoeker steeds meer verdienen.
Gerelateerde artikelen
Laat meer zien
Populaire artikelen
Laat meer zien
Direct advies van een online expert
Online marketeer
Ik ben The ONE
Who knows about management & online marketing strategy. Call me for free!
Account Manager
Ik ben The ONE
who can help you to optimize your google ads account in max. 45 minutes
Ecommerce Specialist
Ik ben The ONE
That (Plans) what your business/products exactly need to succeed.
Work on computer
Ik ben The ONE
who studied, travelled, made business and met plenty smart people with knowledge
Geek Addict 🤓
Ik ben The ONE
Je suis The One pour accélérer la croissance de votre entreprise grâce au TI