CPC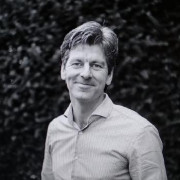 CPC staat voor Costs per Click. Het is wat een adverteerder betaalt per klik op een online marketing uiting.
Ook websites gebruiken vaak de term CPC om aan te geven wat ze per klik verdient hebben. Dat is dus eigenlijk een verkeerde benaming.
Gerelateerde artikelen
Laat meer zien
Populaire artikelen
Laat meer zien
Direct contact met een SEA expert
Online marketeer
Ik ben The ONE
Who knows about management & online marketing strategy. Call me for free!
Work on computer
Ik ben The ONE
who studied, travelled, made business and met plenty smart people with knowledge
Pro investor
Ik ben The ONE
To come to for anything you need. If its on my list, I'm an expert. Hands down.
Assistant professor
Ik ben The ONE
I'm the one who can guide you out of your issues