Cross selling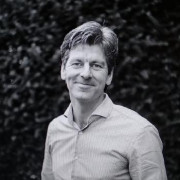 Cross selling houdt in dat je je bestaande klanten ook andere producten probeert te verkopen. Een voorbeeld van bedrijven die heel veel aan cross selling doen zijn banken. Iemand is van jongs af aan klant bij een bank met een spaarrekening (waar de bank niet heel veel aan schijnt te verdienen). De bank hoopt aan deze klant later ook een hypotheek of enkele verzekeringen te verkopen. Zie ook upselling en deepselling.
Misschien wel het bekendste voorbeeld van cross selling zijn echter benzinestations. Je gaat er heen om benzine te tanken, maar de meeste winst wordt misschien wel gemaakt op de broodjes bal. Bij benzinestations proberen ze dit nog eens extra te stimuleren door het personeel te verplichten je op de ´twee pakjes kauwgom voor maar 1 euro´ te wijzen.
Een managementmodel waar cross selling in wordt gebruikt is de Ansoff matrix.
Gerelateerde artikelen
Populaire artikelen
Laat meer zien
Recente artikelen
Laat meer zien
Heb jij een vraag over sales? Onze experts staan voor je klaar!
Online marketeer
Ik ben The ONE
Who knows about management & online marketing strategy. Call me for free!
Sales-Export-Mktg
Ik ben The ONE
who brings your products and services to Italy
Digital Marketing
Ik ben The ONE
System Engineer & Digital Marketer 5 years experience making the best in digital
Changing Lives
Ik ben The ONE
Coach & Teacher Transforming Lives Through Personal & Professional Development
Personal Branding
Ik ben The ONE
I'm the ONE to help you build your Personal Brand & Business without the Hassle.