Early adopters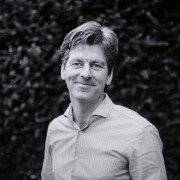 Een Early adopter is iemand die bij de introductie van een nieuw product als een van de eerste het product koopt. Early adopters zijn fans van het merk en bereid het voor een premium price te kopen.
De term early adopter komt uit het model van de product lifecycle. De early adopters zijn erg belangrijk voor het succesvol lanceren van een product. Je hebt mensen nodig die bereid zijn een product te kopen waarvan het nut of succes vaak nog niet bewezen is. Denk bijvoorbeeld aan een Blueray speler. De early adopters moeten maar afwachten of alle films ook daadwerkelijk op Blueray zullen worden uitgebracht. Vaak worden early adopters dan ook product evangelist van het merk. Zij zijn zo enthousiast dat zij willen dat het product slaagt en het via mond-tot-mond-reclame zullen promoten.
Gerelateerde artikelen
Laat meer zien
Populaire artikelen
Laat meer zien
Direct advies van Marketing professionals
Online marketeer
Ik ben The ONE
Who knows about management & online marketing strategy. Call me for free!
marketing manager
Ik ben The ONE
Be the change you want to see.
Co-founder of TheONE
Ik ben The ONE
co-founder of TheONE
Marketing entrepreneur
Ik ben The ONE
who likes to question the everyday life.. these questions mostly will lead into a marketing concept but you can also contact me for coaching sessions and can guide you to the best places in Amsterdam
Entrepreneur
Ik ben The ONE
who can help you with SEO and Marketing related questions