eCPC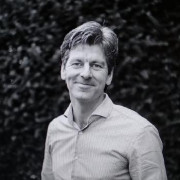 eCPC staat voor Effective Costs Per Click. Het is een online marketing term die wordt gebruikt om de prestaties van verschillende advertenties met elkaar te vergelijken.
De eCPC zijn de gemiddelde kosten per klik. Vaak worden advertenties afgerekend per 1000 views (ook wel CPM genoemd). Door alle uitingen terug te rekenen naar eCPC kan je ze beter met elkaar vergelijken.
De eCPC reken je heel eenvoudig uit door de totale kosten te delen door het aantal kliks. Heb je bijvoorbeeld 5000 euro uitgegeven aan advertenties, en heb je hierdoor 10.0000 bezoekers op je website gehad, dan heb je een eCPC van 50 cent betaald.
eCPC bij affiliate marketing
Bij affiliate marketing rekenen websites die adverteerders promoten hun inkomsten vaak terug naar eCPC. Bij affiliate marketing sturen websites  bezoekers door naar adverteerders. Ze krijgen alleen betaald als er een transactie is gegenereerd.
Stel een website stuurt 1000 bezoekers naar adverteerder A, en 1500 bezoekers naar adverteerder B. Beide adverteerders hebben een soortgelijk aanbod.
Bij adverteerder A verdient hij onder aan de streep 1500 euro en bij adverteerder B 2000 euro. Dan is de eCPC bij adverteerder A 1,50 euro (1500/1000=1,5) en bij adverteerder B 1,33 (2000/1500=1,33).
De website heeft dus meer verdient bij adverteerder B, maar had hij hetzelfde aantal kliks naar adverteerder A gestuurd, dan had hij 250 ((1500*1,5)-2000) euro meer verdiend.
Welke factoren hebben invloed op de eCPC bij affiliate marketing?
De volgende factoren hebben allemaal invloed op de uiteindelijke eCPC van een website die adverteerders promoot via affiliate marketing.
Conversie
Commissie (percentuele vergoeding)
Gemiddelde orderwaarde
Afkeurpercentage
Gerelateerde artikelen
Populaire artikelen
Laat meer zien
Meer uitleg over eCPC en affiliate marketing? Vraag het een expert!
Online marketeer
Ik ben The ONE
Who knows about management & online marketing strategy. Call me for free!
Ecommerce Specialist
Ik ben The ONE
That (Plans) what your business/products exactly need to succeed.
Work on computer
Ik ben The ONE
who studied, travelled, made business and met plenty smart people with knowledge
Entrepreneur
Ik ben The ONE
who can help you with SEO and Marketing related questions
Digital strategist
Ik ben The ONE
Reaching the right people in the right place with digital marketing.