Elevator pitch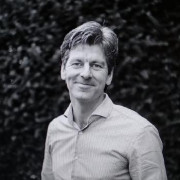 Rick De Vlieger
25-03-2019 lees in 2 min
De elevator pitch is een beknopte versie van je verkoopverhaal. Elevator is natuurlijk Engels voor lift. Het idee is dat je in de korte tijd dat je met iemand in de lift staat jouw product of dienst verkoopt (pitcht).
De lift is hierbij natuurlijk maar een voorbeeld. Er zijn veel situaties te bedenken waarin je kort en bondig moet vertellen wat je verkoopt. Bijvoorbeeld als je iemand voor het eerst ontmoet voor een verkoopgesprek. You only get one chance to make a first impression, daarom is het belangrijk dat je in een verkoopgesprek direct goed weet uit te leggen wat je voor iemand kan betekenen.
Het idee achter de elevator pitch is dan ook dat je voor jezelf op een rij zet wat jouw belangrijkste verkoopargumenten zijn (je USP's). Hier maak je een aantal goed lopende zinnen van, en deze leer je uit je hoofd.
Goede verkopers hebben hun elevator pitch altijd paraat.
Wat zit er in een goede elevator pitch?
Een goede elevator pitch heeft een aantal eigenschappen:
Hij is kort en bondig (maximaal twee minuten)
Hij bevat de belangrijkste USP's
Hij is eenvoudig te begrijpen
Hij is enthousiasmerend
Je kent hem uit je hoofd
Hij past bij je doelgroep
Het laatste punt is heel belangrijk. Je kunt er ook voor kiezen per doelgroep een aparte elevator pitch te maken. Bijvoorbeeld een pitch die je opa en oma ook zouden begrijpen, en een pitch voor klanten die op hetzelfde kennisniveau zitten.
Gerelateerde artikelen
Laat meer zien