Google AdWords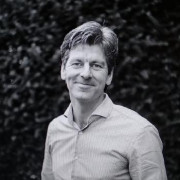 Google AdWords is het advertentieprogramma van Google. Hier kunnen adverteerders op zoekwoord advertenties inkopen. Zoek je bijvoorbeeld op vliegticket (zie screenshot), dan zijn er verschillende adverteerders die via Google AdWords op dit zoekwoord hebben geboden. De advertentie waarbij Google het meest verdient per klik komt bovenaan. De rekensom die Google gebruikt is als volgt
Bod van de adverteerder x Click Through Ratio (CTR) = Opbrengten per klik
Gerelateerde artikelen
Laat meer zien
Populaire artikelen
Laat meer zien
Recente artikelen
Laat meer zien
Wil jij direct advies over Google AdWords? Deze experts helpen je graag!
Online marketeer
Ik ben The ONE
Who knows about management & online marketing strategy. Call me for free!
MARKETING DIGITAL
Ik ben The ONE
Que Quiere Conocer El Mundo ?
Digital strategist
Ik ben The ONE
Reaching the right people in the right place with digital marketing.
Health & Marketing
Ik ben The ONE
voor Online Marketing, Voedingsadvies & Sport begeleiding / coaching
Account Manager
Ik ben The ONE
Responsable de compte auprès d'une agence web