HRM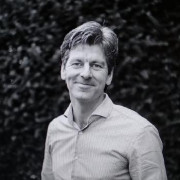 HRM staat voor Human Resource Management. Het is een andere benaming voor de Nederlandse term personeelsbeleid. HRM is eigenlijk heel breed. Het omvat zowel het rekruteren van nieuw personeel, als het begeleiden van personeel bij ontslag. Ook de ontwikkeling van personeel is een belangrijk onderdeel van HRM.
Bekijk hier de verschillende HRM modellen die op managementgoeroes beschikbaar zijn.
Gerelateerde artikelen
Populaire artikelen
Laat meer zien
Direct advies van HRM professionals
Online marketeer
Ik ben The ONE
Who knows about management & online marketing strategy. Call me for free!
Coach
Ik ben The ONE
En coaching para emprendedores y comunicación corporativa
Human Resources!
Ik ben The ONE
I'm the ONE to enhance your skills and help you with your next move!
I do marketing
Ik ben The ONE
who's been there, done that & got the t-shirt!
HR and Recruitment
Ik ben The ONE
to call about HR, Recruitment, interview support or if your new to Manchester.