Internetgoeroes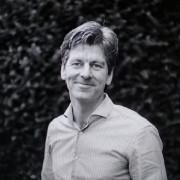 Internetgoeroes is een aparte discipline op managementgoeroes.nl. Uiteraard is het internet nog niet zo oud, maar het neemt een steeds belangrijkere plek in op het gebied van managementdenken. Eigenlijk kunnen moderne managementgoeroes niet meer om internet heen, maar bij onderstaande internetgoeroes neem internet een centrale plaats in bij hun ideeën. We zetten ze op een rij:
Chris Anderson (oud hoofdredacteur van Wired en heeft revolutionaire ideeën over internet)
Eric Ries (heeft revolutionaire ideeën over startups. Heeft een achtergrond in software en opereert in internet-walhalla Silicon Valley)
Steven van Belleghem (Heeft als speerpunt 'The internet of things')
Timothy Ferriss (bekend van 'The four hour work week'. De bijbel voor iedereen die snel en eenvoudig rijk wil worden op het wereldwijde web).
Seth Godin (richtte verschillende internetbedrijven op).
Ben Tiggelaar (schreef in 1999 en 2002 twee boeken over internet)
Robert Cialdini (dé internetgoeroe als het gaat om conversie en het optimaliseren van websites).
Gerelateerde artikelen
Laat meer zien
Populaire artikelen
Laat meer zien
Recente artikelen
Laat meer zien
Direct contact met Consultants
Online marketeer
Ik ben The ONE
Who knows about management & online marketing strategy.
Social Media Leader
Ik ben The ONE
to provide optimal service for all your business inquiries.
#AllThingsDigital
Ik ben The ONE
fun to work with.
Health & Marketing
Ik ben The ONE
voor Online Marketing, Voedingsadvies & Sport begeleiding / coaching
growth hacker and digital strategy
Ik ben The ONE
seasoned growth hacker with 8 years experience