Landingspagina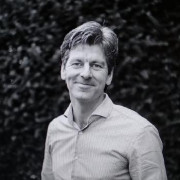 Landingspagina is een online marketing begrip. Een landingspagina is de pagina waar een bezoeker op terecht komt nadat hij op een advertentie heeft geklikt. De landingspagina een heel belangrijk onderdeel bij online marketing. De bezoeker verwacht namelijk iets als hij op een advertentie klikt. De landingspagina moet hier goed mee overeenkomen.
Uiteraard kost het geld om advertenties te plaatsen. Meestal betaal je ook per klik. Het is dus belangrijk dat zoveel mogelijk mensen die op jouw advertentie hebben geklikt ook overgaan tot een transactie. Het is dan ook verstandig de landingspagina's te optimaliseren op conversie. Veel adverteerders kiezen er ook voor om voor verschillende acties of zelfs bij verschillende kanalen verschillende landingspagina's te gebruiken. Hierdoor kunnen ze per actie en kanaal de landingspagina optimaliseren.
Bij affiliate marketing zijn goede landingspagina's ook heel belangrijk. Hier krijgt een website pas betaald als een bezoeker een transactie genereert. Is de conversie bij de ene adverteerder hoger dan bij de ander, dan zullen ze waarschijnlijk bij die ene adverteerder meer verdienen. Het is logisch dat die dan ook meer gepromoot wordt.
Bij lead generation is een geoptimaliseerde pagina nog belangrijker. Dit gaat meestal om een specifieke actie. Door de voordelen van de actie op de juiste manier uit te lichten én de drempel om je gegevens achter te laten zo laag mogelijk te maken is de landingspagina vaak beslissend of een leadcampagne wel of geen succes wordt.
Gerelateerde artikelen
Laat meer zien
Populaire artikelen
Laat meer zien
Direct contact met landingspagina specialisten
Online marketeer
Ik ben The ONE
Who knows about management & online marketing strategy. Call me for free!
Co-founder of TheONE
Ik ben The ONE
who loves strategy, marketing and communication
Entrepreneur
Ik ben The ONE
who can help you with SEO and Marketing related questions
Account Manager
Ik ben The ONE
Responsable de compte auprès d'une agence web
Online marketeer, growth advisor
Ik ben The ONE
who helps you and your business grow online.