Market Fit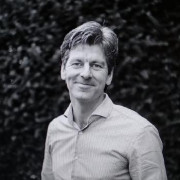 Rick De Vlieger
12-03-2015 lees in 1 min
Wat betekent Market Fit? Market Fit is een begrip uit het boek The Lean Startup van Eric Ries. Met Market Fit bedoelt Eric Ries dat de markt behoefte heeft aan jouw product. Het is geen vanzelfsprekendheid dat het product (of dienst) dat jij als bedrijf nieuw op de markt brengt ook aansluit bij de doelgroep die je voor ogen hebt. Eric Ries zegt dan ook dat je moet testen of dit het geval is. Het liefst door bijvoorbeeld een prototype te maken. Als blijkt dat jouw doelgroep niet heel enthousiast wordt van je product, moet je het aanpassen. Je hebt dan nog geen Market Fit. Als je product of dienst (al dan niet nadat je het hebt aangepast) wel aanslaat,  heb je Market Fit. Vanaf dat moment moet je er alles aan doen om het product groot te maken.
Op de vraag wanneer je als bedrijf weet of je product Market Fit heeft of niet antwoordde Ries doodleuk: 'Geloof mij. Als een product Market Fit heeft, dan weet je het'. De arme ondernemer die de vraag stelde had het duidelijk nog niet.
Ik hoop dat dit meer duidelijkheid geeft over het begrip Market Fit.
Gerelateerde artikelen
Laat meer zien