Marketing automation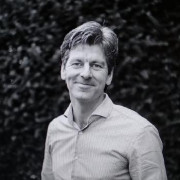 Marketing automation is het automatiseren van je marketing. Het begrip hangt nauw samen met CRM. In plaats van dat je als marketeer handmatige acties gaat uitvoeren ga je zaken automatiseren. Dit is wordt vooral toegepast bij het opvolgen van leads.
Voorbeeld van marketing automation
Als een potentiële klant via de website een aanvraag doet, dan kan je hier uiteraard persoonlijk op antwoorden. Je kunt echter ook een proces inrichten waarin je -afhankelijk van de acties van de potentiële klant- bepaalde acties automatisch gaat uitvoeren. Als een klant na de eerste opvolging bijvoorbeeld de e-mail niet opent, stuur je hem na een dag een reminder. Opent de klant de mail wel en klik hij op informatie over een specifiek product, dan stuur je de dag daarna een whitepaper over dat specifieke product. Zie je dat de klant ook de whitepaper opent, dan geef je het call centre een seintje dat dit een hot prospect is en dat hij gebeld moet worden.
Je gaat dus het hele proces dan een klant kan afleggen in kaart brengen en afhankelijk van het gedrag van de potentiële klant specifieke acties uitvoeren. Dit is een voorbeeld van marketing automation.
Wil je marketing automation goed uitvoeren, dan ga je (zoals de Lean startup methode voorschrijft) goed meten wat de effectiviteit van iedere opvolging is en daarna optimaliseren.
Gerelateerde artikelen
Populaire artikelen
Laat meer zien
Direct contact met een Marketing Automation expert
Online marketeer
Ik ben The ONE
Who knows about management & online marketing strategy. Call me for free!
Writing/creating
Ik ben The ONE
Let me use creativity to help you and your business succeed.
Advisor
Ik ben The ONE
who can help you
BuildingPartnerships
Ik ben The ONE
To help companies with a strong story to grow in any possible way.
Co-founder of TheONE
Ik ben The ONE
co-founder of TheONE