Marktpenetratie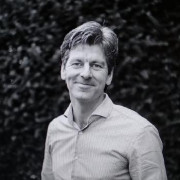 Marktpenetratie is een begrip dat wordt gebruikt in de Ansoff matrix. Bij marktpenetratie kies je als bedrijf voor de strategie om een bestaande markt te betreden. Je gaat je als bedrijf als het waren een markt in vechten. De focus bij marktpenetratie in de Ansoff matrix ligt dan ook voornamelijk op sales en marketing. Een voorbeeld van een bedrijf dat in het verleden voor marktpenetratie gekozen heeft is Microsoft, dat met zijn Xbox relatief laat de games markt betrad, terwijl Sony en Nintendo daar al groot in waren. Door gigantisch te investeren in marketing hebben ze een plaatsje in de gamesmarkt weten te veroveren.
In de Ansoff matrix kan je kiezen tussen vier strategieën. Naast marktpenetratie kan je ook kiezen voor marktontwikkeling, differentiatie en productontwikkeling.
Gerelateerde artikelen
Laat meer zien
Populaire artikelen
Laat meer zien
Direct contact met marketing en strategie deskundigen
design engineer
Ik ben The ONE
Technology is my hobby
I teach English
Ik ben The ONE
I' the ONE who can teach you speak properly english or spanish.
Co-founder of TheONE
Ik ben The ONE
co-founder of TheONE
marketing manager
Ik ben The ONE
Be the change you want to see.
Marketing entrepreneur
Ik ben The ONE
who likes to question the everyday life.. these questions mostly will lead into a marketing concept but you can also contact me for coaching sessions and can guide you to the best places in Amsterdam