Marktpenetratie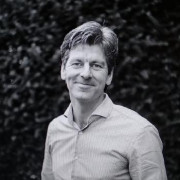 Marktpenetratie is een begrip dat wordt gebruikt in de Ansoff matrix. Bij marktpenetratie kies je als bedrijf voor de strategie om een bestaande markt te betreden. Je gaat je als bedrijf als het waren een markt in vechten. De focus bij marktpenetratie in de Ansoff matrix ligt dan ook voornamelijk op sales en marketing. Een voorbeeld van een bedrijf dat in het verleden voor marktpenetratie gekozen heeft is Microsoft, dat met zijn Xbox relatief laat de games markt betrad, terwijl Sony en Nintendo daar al groot in waren. Door gigantisch te investeren in marketing hebben ze een plaatsje in de gamesmarkt weten te veroveren.
In de Ansoff matrix kan je kiezen tussen vier strategieën. Naast marktpenetratie kan je ook kiezen voor marktontwikkeling, differentiatie en productontwikkeling.
Gerelateerde artikelen
Laat meer zien
Populaire artikelen
Laat meer zien
Recente artikelen
Laat meer zien
Direct contact met marketing en strategie deskundigen
Online marketeer
Ik ben The ONE
Who knows about management & online marketing strategy. Call me for free!
Digital Marketer
Ik ben The ONE
Digital Marketer with passion for beauty. Brand Yourself- Level up your business
Sales-Export-Mktg
Ik ben The ONE
who brings your products and services to Italy
Serial Entrepreneur
Ik ben The ONE
I'm the ONE that can improve & maximise business results with online marketing.
Writing. studying
Ik ben The ONE
to bring you where you TRULY belong in the easiest way.