Mond-tot-mondreclame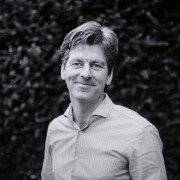 Mond-tot-mondreclame is reclame dat op een informele manier en zonder financiële bijbedoelingen wordt verspreid onder consumenten. Mond-tot-mondreclame wordt ook wel mond-op-mondreclame genoemd, maar dat is geen correct Nederlands.
Mond-tot-mondreclame wordt vaak de beste reclame die je als bedrijf kan krijgen genoemd. Dat komt omdat de verzender als objectief wordt gezien. Veel mond-tot-mondreclame gaat in de praktijk niet meer van mond-tot-mond, maar ook digitaal, bijvoorbeeld via social media. Dit is ook een van de redenen waarom social media marketing als belangrijk wordt gezien.
Gerelateerde artikelen
Laat meer zien
Populaire artikelen
Laat meer zien
Direct contact met een marketing specialist
Co-founder of TheONE
Ik ben The ONE
co-founder of TheONE
Marketing entrepreneur
Ik ben The ONE
who likes to question the everyday life.. these questions mostly will lead into a marketing concept but you can also contact me for coaching sessions and can guide you to the best places in Amsterdam
marketing manager
Ik ben The ONE
Be the change you want to see.
growth hacker and digital strategy
Ik ben The ONE
seasoned growth hacker with 8 years experience
Entrepreneur, brandmanager
Ik ben The ONE
No bullshit, practical and on point.