Nulmeting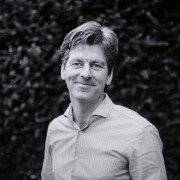 Een nulmeting is een belangrijke methode om resultaten objectief te kunnen meten. Voordat je start met een project is het belangrijk om de huidige situatie te analyseren en te kwantificeren. Vanuit de nulmeting kan je ook objectieve doelen (KPI's) stellen. Het analyseren en kwantificeren van de huidige situatie wordt een nulmeting genoemd. Als het project is afgerond ga je dezelfde factoren opnieuw meten. Daarna kan je objectief vaststellen of de doelen van het project gehaald zijn of niet.
Gerelateerde artikelen
Populaire artikelen
Laat meer zien
Direct contact met project managers
Co-founder of TheONE
Ik ben The ONE
I'm the ONE who likes to share my knowledge. Let's hook up so I can help you.
Writing/creating
Ik ben The ONE
Let me use creativity to help you and your business succeed.
Problem Solver
Ik ben The ONE
that will help you to unleash the best in you.
Program Manager ICT
Ik ben The ONE
who travels the world. Favorite destanation; New Zeland. I am the one helping you out to get the best from the BBQ. The one who can tell you about Belgium beers.The one who is a very expierenced program manager whom you can hire to run your ICT programs
IT Salesadvisor, Musicproducer & DJ/stageperformer
Ik ben The ONE
who makes Audio. Who knows about software in graphic design and music producing. The one with a background in electronic enginering. I know what you need.