Nulmeting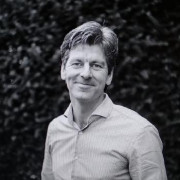 Een nulmeting is een belangrijke methode om resultaten objectief te kunnen meten. Voordat je start met een project is het belangrijk om de huidige situatie te analyseren en te kwantificeren. Vanuit de nulmeting kan je ook objectieve doelen (KPI's) stellen. Het analyseren en kwantificeren van de huidige situatie wordt een nulmeting genoemd. Als het project is afgerond ga je dezelfde factoren opnieuw meten. Daarna kan je objectief vaststellen of de doelen van het project gehaald zijn of niet.
Gerelateerde artikelen
Populaire artikelen
Laat meer zien
Recente artikelen
Laat meer zien
Direct contact met project managers
Online marketeer
Ik ben The ONE
Who knows about management & online marketing strategy. Call me for free!
SERIAL ENTREPRENEUR
Ik ben The ONE
CEO & Founder | Single Mom | Speaker | Influencer | Self Funded Entrepreneur
I teach English
Ik ben The ONE
I' the ONE who can teach you speak properly english or spanish.
Management engineer
Ik ben The ONE
fun and easygoing latin girl who enjoy teaching. I'd love to speak with you!
Legal and consular
Ik ben The ONE
Legal and consular expert