Online marketing mix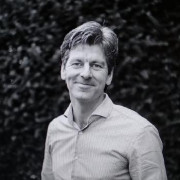 De online marketing mix is een model dat ik zelf heb bedacht. Het is natuurlijk gebaseerd op het bekende model de marketingmix van McCarthy.
Met de online marketing mix bedoel ik de middelen die je kunt gebruiken om een website te verbeteren en te promoten. De bedoeling is dat je uit al deze mogelijkheden een keuze maakt welke kanalen en technieken het beste bij jouw merk passen. Het heeft verder niets met de 4P's van McCarthy te maken.
Bekijk hieronder het online marketing mix model:
Uitleg online marketing mix
De online marketing mix heb ik opgedeeld in de volgende onderdelen. Ik deel ze in volgens het bekende online marketing model van Paid, Owned & Earned media:
Online marketing mix - Paid media:
Social media (advertenties en influencers)
Search engine advertising (SEA)
Display advertising
Adverteren op platformen
Earned media
Social media (organisch)
Public relations / Free publicity (PR)
Owned media
E-mailmarketing
Het ontwikkelen van campagnes en landingspagina's
Conversion rate optimization
Gerelateerde artikelen
Laat meer zien
Populaire artikelen
Laat meer zien
Direct contact met online marketing professionals
Online marketeer
Ik ben The ONE
Who knows about management & online marketing strategy. Call me for free!
Digital Marketing
Ik ben The ONE
System Engineer & Digital Marketer 5 years experience making the best in digital
IT Professional
Ik ben The ONE
I'm your our friend that'll help you with all IT issues
Small Business Owner
Ik ben The ONE
who can help you get the job DONE!
Holistic Healer
Ik ben The ONE
Mentoring, Coaching & teaching Life Balance for the Mind Body & Soul.