Opportunity Costs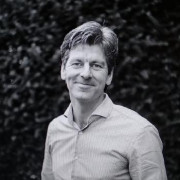 Uitleg over het begrip Opportunity Costs.  Opportunity Costs zijn geen werkelijke kosten. In het bedrijfsleven wordt met  het begrip Opportunity Costs bedoeld dat je met een ander project wellicht meer winst had kunnen maken. Een bedrijf heeft maar een beperkte hoeveelheid kapitaal en personeel om projecten uit te voeren. Als er een project wordt uitgevoerd dat uiteindelijk niet heel erg winstgevend blijkt te zijn, en hiervoor in de plaats is een project niet uitgevoerd waarmee je meer had kunnen verdienen, dan is er sprake van opportunity costs.
Een voorbeeld hoe je opportunity costs uitrekent:
Project A is geprognosticeerd op 3 miljoen winst over 5 jaar. Project B heeft een prognose van 2 miljoen over 5 jaar. Laten we aannemen dat de projecten evenveel tijd en geld kosten om uit te voeren. Door gebrek aan capaciteit wordt alleen project A uitgevoerd. Uiteindelijk blijken de opbrengsten tegen te vallen, en is er over 5 jaar slechts honderdduizend euro winst gemaakt. Dan zijn de opportunity costs (2 miljoen - 100.000 =) 1.9 miljoen euro geweest. Uiteraard gaan we er hier voor het gemak wel vanuit dat project B wel de beoogde winst behaald zou hebben.
Gerelateerde artikelen
Populaire artikelen
Laat meer zien
Recente artikelen
Laat meer zien
Direct contact met ervaren project managers
Online marketeer
Ik ben The ONE
Who knows about management & online marketing strategy. Call me for free!
Co-founder of TheONE
Ik ben The ONE
I'm the ONE who likes to share my knowledge. Let's hook up so I can help you.
#TakeCare
Ik ben The ONE
that can give you true and tested tips and trics on projects and transformations
Writing. studying
Ik ben The ONE
to bring you where you TRULY belong in the easiest way.
Problem Solver
Ik ben The ONE
that will help you to unleash the best in you.