Philip Kotler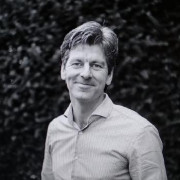 Philip Kotler (1931) is de belangrijkste denker op het gebied van marketing. Hij is professor op de Amerikaanse Kellogg School of Management en schrijver van tientallen marketingboeken.
Marketing management van Philip Kotler
Het belangrijkste boek van Philip Kotler is Marketing management uit 1967. Ondanks dat het boek meer dan 40 jaar oud is, is Marketing management van Philip Kotler nog steeds het absolute standaardwerk op het gebied van marketing. Meer over Marketing management van Philip Kotler. Eigenlijk is de huidige HBO opleiding commerciële economie voor een groot deel op zijn boeken en ideeën gebaseerd. Leer Philip Kotler uit je hoofd, en je hebt een groot deel van de opleiding doorlopen!
Andere boeken van Philip Kotler
Philip Kotler heeft in totaal meer dan 50 boeken geschreven. Naast het standaardwerk Marketing management heeft hij ook een iets handelbaarder exemplaar geschreven, dat heet de Principles of marketing. Marketing management kost ruim 200 dollar. The Principles of marketing kost zo´n 70 euro. Bij Bol.com zijn ook behoorlijk wat tweedehands boeken van Philip Kotler te vinden. Ook geeft hij regelmatig nog nieuwe boekjes uit die een stuk kleiner en goedkoper zijn. Vind je de boeken te duur, overweeg dan een tweedehands exemplaar. De voorbeelden zullen wellicht wat verouderd zijn, maar de principes van Philip Kotler zijn uiteraard hetzelfde gebleven.
Interview met Philip Kotler
In onderstaande video geeft Philip Kotler een uitgebreid college met zijn visie op marketing.
Gerelateerde artikelen
Laat meer zien
Populaire artikelen
Laat meer zien
Marketing professionals die je kunnen adviseren
Online marketeer
Ik ben The ONE
Who knows about management & online marketing strategy. Call me for free!
SERIAL ENTREPRENEUR
Ik ben The ONE
CEO & Founder | Single Mom | Speaker | Influencer | Self Funded Entrepreneur
design engineer
Ik ben The ONE
Technology is my hobby
I teach English
Ik ben The ONE
I' the ONE who can teach you speak properly english or spanish.
Co-founder of TheONE
Ik ben The ONE
co-founder of TheONE