Premium pricing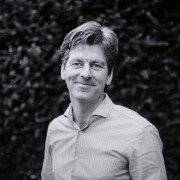 Premium pricing is een prijsstrategie waarmee een bedrijf probeert een hogere waarde aan een product toe te kennen. Een voorbeeld van producten waarbij veel premium pricing wordt toegepast is merkkleding. De prijs staat eigenlijk niet in verhouding met de productiekosten. Juist door de hoge prijs is een bepaalde doelgroep in het product geïnteresseerd.
Vaak wordt premium pricing toegepast bij nieuwe producten. De producent wil eerst de ontwikkelkosten terugverdienen. Early adopters zijn bereid deze premium price te betalen. Zodra er concurrenten op de markt komen of er een nieuw model wordt gelanceerd zakt de prijs en zullen ook andere doelgroepen het product gaan kopen. Dit proces heet de product lifecycle.
Gerelateerde artikelen
Laat meer zien
Populaire artikelen
Laat meer zien
Direct contact met Marketing specialisten
design engineer
Ik ben The ONE
Technology is my hobby
marketing manager
Ik ben The ONE
Be the change you want to see.
Co-founder of TheONE
Ik ben The ONE
co-founder of TheONE
Marketing entrepreneur
Ik ben The ONE
who likes to question the everyday life.. these questions mostly will lead into a marketing concept but you can also contact me for coaching sessions and can guide you to the best places in Amsterdam
growth hacker and digital strategy
Ik ben The ONE
seasoned growth hacker with 8 years experience