Premium pricing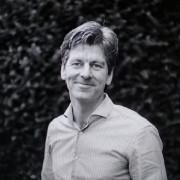 Premium pricing is een prijsstrategie waarmee een bedrijf probeert een hogere waarde aan een product toe te kennen. Een voorbeeld van producten waarbij veel premium pricing wordt toegepast is merkkleding. De prijs staat eigenlijk niet in verhouding met de productiekosten. Juist door de hoge prijs is een bepaalde doelgroep in het product geïnteresseerd.
Vaak wordt premium pricing toegepast bij nieuwe producten. De producent wil eerst de ontwikkelkosten terugverdienen. Early adopters zijn bereid deze premium price te betalen. Zodra er concurrenten op de markt komen of er een nieuw model wordt gelanceerd zakt de prijs en zullen ook andere doelgroepen het product gaan kopen. Dit proces heet de product lifecycle.
Gerelateerde artikelen
Laat meer zien
Populaire artikelen
Laat meer zien
Recente artikelen
Laat meer zien
Direct contact met Marketing specialisten
Online marketeer
Ik ben The ONE
Who knows about management & online marketing strategy.
Social Media Leader
Ik ben The ONE
to provide optimal service for all your business inquiries.
Business Strategist
Ik ben The ONE
who aim is to empower Creative's through one-on-one coaching.
College Student
Ik ben The ONE
I'm the one who can guide you to reach further than who you want to be.
Travel Expert
Ik ben The ONE
Who can help you with your questions and needs as a friend. !!!