Proactieve marketing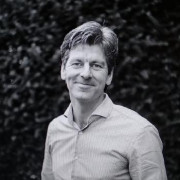 Bij proactieve marketing neemt de verkoper regelmatig contact op om het gebruik van het product te bespreken. Ook worden er tips gegeven, zodat de klant nog meer uit het product kan halen. Proactieve marketing is het vierde niveau in het managementmodel van de 5 niveaus van klantgerichtheid. Proactieve marketing zou je ook kunnen typeren als accountmanagement. Tijdens de diverse contactmomenten kan ook cross- en upselling plaatsvinden. Vooral in de B2B vindt veel proactieve marketing plaats. Voor de meeste consumentenproducten is de klantwaarde te laag om accountmanagement op toe te passen. Een uitzondering is bijvoorbeeld een hypotheekadviseur / verzekeringsagent of private banking waar alleen hele vermogende mensen klant mogen worden. 
Gerelateerde artikelen
Laat meer zien
Populaire artikelen
Laat meer zien
Recente artikelen
Laat meer zien
Direct contact met Marketing professionals
Online marketeer
Ik ben The ONE
Who knows about management & online marketing strategy. Call me for free!
I teach English
Ik ben The ONE
I' the ONE who can teach you speak properly english or spanish.
Management engineer
Ik ben The ONE
fun and easygoing latin girl who enjoy teaching. I'd love to speak with you!
connecting
Ik ben The ONE
I' m the one that will help you start your business and gives you tools to do it
Personal Branding
Ik ben The ONE
I'm the ONE to help you build your Personal Brand & Business without the Hassle.