Projectmanagement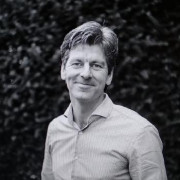 Projectmanagement is een van de belangrijkste onderdelen binnen het bedrijfsleven. Vrijwel alle nieuwe onderdelen binnen een bedrijf worden in projectvorm aangepakt. In dit artikel leg ik uit wat projectmanagement inhoudt, welke methodes je hebt om projectmanagement uit te voeren en waar je aan moet denken om een succesvol project te leiden.
Er zijn veel verschillende projectmanagement-methodes. De bekendste zijn:
Welke projectmanagement-methode moet je kiezen?
Als je bovenstaande artikelen leest zal je er achter komen dat je projecten op veel verschillende manieren kan leiden. Verschillende projecten vragen voor verschillende methoden. Ook de organisatie waar het project voor wordt uitgevoerd. is een belangrijke factor bij het kiezen van de juiste projectmanagement-methode.
Een handig model om je projectplanning bij te houden is de Gantt chart.
Gerelateerde artikelen
Populaire artikelen
Laat meer zien
Recente artikelen
Laat meer zien
Direct contact met project managers
Online marketeer
Ik ben The ONE
Who knows about management & online marketing strategy. Call me for free!
Legal and consular
Ik ben The ONE
Legal and consular expert
teacher,abogado
Ik ben The ONE
i am an english teacher and abogado in immigration of uk and spain
I do marketing
Ik ben The ONE
who's been there, done that & got the t-shirt!
Co-founder of TheONE
Ik ben The ONE
I'm the ONE who likes to share my knowledge. Let's hook up so I can help you.