Prospect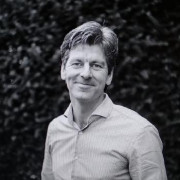 Wat is een prospect? Een prospect is een potentiële klant. Het is een term die gebruikt wordt in CRM. Het begrip prospect komt uit het bekende sales funnel model. In de sales funnel onderscheiden we verschillende stadia waarin een potentiële klant zich kan bevinden. Een prospect zit tussen een suspect (waarvan je een vermoeden hebt dat hij klant wil worden) en een klant in. Met een prospect is vaak al contact geweest, of hij of zij heeft aangegeven contact te willen hebben, bijvoorbeeld omdat er reeds een afspraak is ingepland. Vaak wordt in de sales funnel ook nog gebruik gemaakt van de term 'hot-prospect'. Dat zijn potentiële klanten die hebben aangegeven klant te willen worden, maar waarvan bijvoorbeeld het contract nog niet getekend retour is. De verkoop kan dus nog altijd niet doorgaan, maar het zit er wel heel dichtbij. Verkopers hebben vaak de neiging om potentiële klanten te snel als hot-prospect aan te merken. De teleurstelling is dan groot als hij uiteindelijk niet converteert tot klant.
Gerelateerde artikelen
Laat meer zien
Populaire artikelen
Laat meer zien
Recente artikelen
Laat meer zien
Direct contact met prospect professionals
Online marketeer
Ik ben The ONE
Who knows about management & online marketing strategy. Call me for free!
it projects, football and my family
Ik ben The ONE
who can help you optimize your organization with software, this with the purpose of service quality and efficiency. I can help with advice in product selection and achieving your goals.
growth hacker and digital strategy
Ik ben The ONE
seasoned growth hacker with 8 years experience
Advising/consulting
Ik ben The ONE
Immersive traveler, food/cooking buff, eclectic, and a voracious reader.
manager, ambassadeur, klantenservice
Ik ben The ONE
i'm the One who loves to talk!