Pull marketing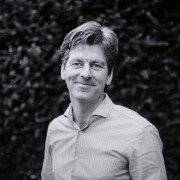 Pull marketing (ook wel pull-strategie genoemd) is een vorm van marketing waarbij vraag gecreëerd wordt. Voorbeelden van pull marketing zijn reclames op radio, tv of in print. Een website waar niet direct reclame voor gemaakt wordt kan ook gezien worden als pull marketing. Als mensen jouw bedrijf zoeken kunnen ze je vinden en iets bij je kopen. Zie ook Push marketing.
Gerelateerde artikelen
Laat meer zien
Populaire artikelen
Laat meer zien
Direct contact met marketing professionals
Online marketeer
Ik ben The ONE
Who knows about management & online marketing strategy. Call me for free!
marketing manager
Ik ben The ONE
Be the change you want to see.
Co-founder of TheONE
Ik ben The ONE
co-founder of TheONE
Marketing entrepreneur
Ik ben The ONE
who likes to question the everyday life.. these questions mostly will lead into a marketing concept but you can also contact me for coaching sessions and can guide you to the best places in Amsterdam
Entrepreneur
Ik ben The ONE
who can help you with SEO and Marketing related questions