Pull marketing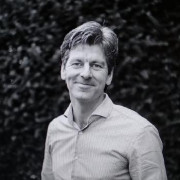 Pull marketing (ook wel pull-strategie genoemd) is een vorm van marketing waarbij vraag gecreëerd wordt. Voorbeelden van pull marketing zijn reclames op radio, tv of in print. Een website waar niet direct reclame voor gemaakt wordt kan ook gezien worden als pull marketing. Als mensen jouw bedrijf zoeken kunnen ze je vinden en iets bij je kopen. Zie ook Push marketing.
Gerelateerde artikelen
Laat meer zien
Populaire artikelen
Laat meer zien
Direct contact met marketing professionals
Online marketeer
Ik ben The ONE
Who knows about management & online marketing strategy. Call me for free!
Digital Marketing
Ik ben The ONE
System Engineer & Digital Marketer 5 years experience making the best in digital
IT Professional
Ik ben The ONE
I'm your our friend that'll help you with all IT issues
Holistic Healer
Ik ben The ONE
Mentoring, Coaching & teaching Life Balance for the Mind Body & Soul.
Small Business Owner
Ik ben The ONE
who can help you get the job DONE!