Push marketing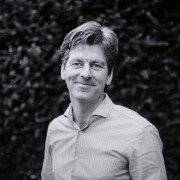 Push marketing (ook wel push-strategie genoemd) is marketing waarmee je actief gaat proberen je product aan de man te brengen. Voorbeelden van push marketing zijn:
telefonische verkoop
accountmanagement
acties zoals kortingen
Push marketing is dus een pro-actieve vorm van marketing. Bedrijven die voor push marketing kiezen richten zich vaak op een specifieke doelgroep die niet makkelijk met massa communicatie te bereiken is, of bijvoorbeeld producten hebben waarbij de marges hoog liggen. Hierdoor kan er meer per product besteed worden en loont bijvoorbeeld persoonlijke verkoop. Push marketing wordt veel ingezet in de B2B markt.
Het tegenovergestelde van Push marketing is Pull marketing.
Push marketing online
Een vorm van push marketing die online wordt toegepast is bijvoorbeeld e-mailmarketing. Ook bieden veel websites bijvoorbeeld nieuwe bezoekers een kortingscode, waardoor ze verleidt worden eerder tot een bestelling over te gaan.
Bij keywordmarketing via Google AdWords kun je ook verschil maken tussen push en pull marketing. Zoekwoorden die met het bedrijf te maken hebben (bijvoorbeeld schoenen voor een schoenen webshop), zou je kunnen zien als pull marketing. De consument was immers al op zoek naar schoenen. Als ze echter zouden anticiperen op een vraag, dan zou je het push marketing kunnen noemen. Bijvoorbeeld iemand die zoekt naar wandelvakanties zou je ook kunnen aanbieden of ze soms nieuwe schoenen nodig hebben. Dit soort aanbiedingen zullen wel een stuk minder goed converteren.
Zie ook 5 niveaus van klantgerichtheid.
Gerelateerde artikelen
Laat meer zien
Populaire artikelen
Laat meer zien
Direct in contact met marketing professionals
Co-founder of TheONE
Ik ben The ONE
co-founder of TheONE
marketing manager
Ik ben The ONE
Be the change you want to see.
Marketing entrepreneur
Ik ben The ONE
who likes to question the everyday life.. these questions mostly will lead into a marketing concept but you can also contact me for coaching sessions and can guide you to the best places in Amsterdam
growth hacker and digital strategy
Ik ben The ONE
seasoned growth hacker with 8 years experience
Entrepreneur, brandmanager
Ik ben The ONE
No bullshit, practical and on point.