Question mark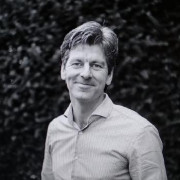 De letterlijke vertaling van het begrip ´question mark´ is vraagteken. De term wordt gebruikt in de BCG matrix om diensten of producten te kwalificeren waarvan niet duidelijk is of ze succesvol zullen worden of niet. Het potentieel is er wel, omdat de markt waarin het product of dienst zich bevind hard groeit. Het is alleen de vraag of het bedrijf het voor mekaar krijgt om de concurrentie te verslaan. Het marktaandeel van een question mark is namelijk nog laag. Als het bedrijf het voor mekaar krijgt een hoog marktaandeel te veroveren, dan zal de question mark veranderen in een star. In plaats van question mark wordt in ook wel eens de benaming ´problem child´ gebruikt. Zij betekenen hetzelfde. Als je een BCG matrix maakt moet je een keuze tussen de twee termen maken.
De BCG matrix bevat vier onderdelen. Naast de question mark heb je Dogs, Cash cows en stars.
Gerelateerde artikelen
Populaire artikelen
Laat meer zien
Direct in contact met consultants
Writing/creating
Ik ben The ONE
Let me use creativity to help you and your business succeed.
Writing. studying
Ik ben The ONE
to bring you where you TRULY belong in the easiest way.
Marketing Professional
Ik ben The ONE
you need for marketing & communication
Advisor
Ik ben The ONE
who can help you
BuildingPartnerships
Ik ben The ONE
To help companies with a strong story to grow in any possible way.