Quick wins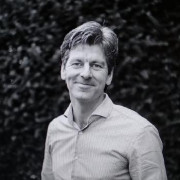 Quick wins - Een quick win is een term die wordt gebruikt bij projectmanagement. Bij projectenmanagement moet je altijd prioriteiten stellen welke zaken als eerste worden opgepakt. Met een quick win worden punten bedoeld die eenvoudig zijn op te pakken. Dus punten die je meepakt omdat ze makkelijk te realiseren zijn. Ze hebben vaak niet veel impact, maar helpen het project net weer ietsjes beter maken of het helpen het bedrijf weer een stapje vooruit.
Gerelateerde artikelen
Populaire artikelen
Laat meer zien
Direct contact met ervaren project managers
Writing. studying
Ik ben The ONE
to bring you where you TRULY belong in the easiest way.
Co-founder of TheONE
Ik ben The ONE
I'm the ONE who likes to share my knowledge. Let's hook up so I can help you.
Sr Product Manager/Agile Product Owner
Ik ben The ONE
I have over 7 years experience in the digital media industry with a proven track record of managing large scale projects with international and multidisciplined teams: editorial, marketing, sales, development and technology.
software engineer
Ik ben The ONE
mobile developer , gamer, digital entrepreneur
Professional Remote Freelancer
Ik ben The ONE
who is here to support you