Reactieve marketing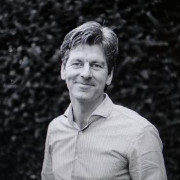 Het begrip reactieve marketing komt uit het 5 niveaus van klantgerichtheid model van marketinggoeroe Philip Kotler. Het is het tweede niveau van klantgerichtheid dat een bedrijf kan hebben. Bij reactieve marketing verkoopt een bedrijf een product en geeft de klant de mogelijkheid om te bellen als hij of zij vragen heeft. Je verleent dus service door middel van een helpdesk. Voorbeelden van bedrijven die aan reactie marketing doen zijn telefoon- en kabelmaatschappijen. Als je meer service van ze wil, dan moet je hiervoor betalen.
Gerelateerde artikelen
Populaire artikelen
Laat meer zien
Recente artikelen
Laat meer zien
Direct contact met klantenservice deskundigen
Online marketeer
Ik ben The ONE
Who knows about management & online marketing strategy.
Social Media Leader
Ik ben The ONE
to provide optimal service for all your business inquiries.
Fashion Designer
Ik ben The ONE
Jude Mark "Think to Existence"
College Student
Ik ben The ONE
I'm the one who can guide you to reach further than who you want to be.
Travel Expert
Ik ben The ONE
Who can help you with your questions and needs as a friend. !!!