Robert S. Kaplan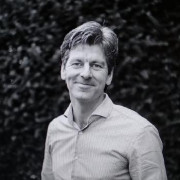 Robert S. Kaplan (1940) is de bedenker van de Balanced Scorecard. Robert S. Kaplan introduceerde de Balanced Scorecard in 1992 in the Harvard Business Review.
Robert S. Kaplan is als professor verbonden aan de Harvard Universiteit in Boston.
Robert S. Kaplan is opgeleid als ingenieur en accountant. Zijn achtergrond als accountant zie je terug in zijn werk. Meten is weten is de absolute pijler onder het gedachtegoed van Robert S. Kaplan.
Robert S. Kaplan en de Balanced Scorecard
De Balanced Scorecard van Robert S. Kaplan zou in zeventig procent van alle Amerikaanse bedrijven gebruikt worden. Dat is een gigantisch aantal, omdat een compleet ingerichte Balanced Scorecard een grote invloed op de bedrijfsvoering heeft. Het idee achter de Balanced Scorecard is dat je ieder onderdeel van een bedrijf (dus ook niet makkelijk meetbare zaken zoals klanttevredenheid) structureel gaat meten. Lees meer over de Balanced Scorecard.
Gerelateerde artikelen
Populaire artikelen
Laat meer zien
Proces adviseurs die jou kunnen adviseren
Online marketeer
Ik ben The ONE
Who knows about management & online marketing strategy. Call me for free!
Changing Lives
Ik ben The ONE
Coach & Teacher Transforming Lives Through Personal & Professional Development
Making Music
Ik ben The ONE
Strateic development of projects in music
Digital marketing
Ik ben The ONE
with a long experience of life.
Marketing.Data.
Ik ben The ONE
that facilitates marketing and business development for market leadership.