Scrum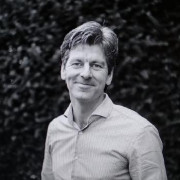 Scrum is een flexibele manier om (software)producten te maken. Er wordt gewerkt in multidisciplinaire teams die in korte sprints, met een vaste lengte van 1 tot 4 weken, werkende (software) producten/functionaliteiten opleveren. Scrum is een Agile software ontwikkelmethode.
Gerelateerde artikelen
Laat meer zien
Populaire artikelen
Laat meer zien
Direct advies van Scrum specialisten
Online marketeer
Ik ben The ONE
Who knows about management & online marketing strategy. Call me for free!
Program Manager ICT
Ik ben The ONE
who travels the world. Favorite destanation; New Zeland. I am the one helping you out to get the best from the BBQ. The one who can tell you about Belgium beers.The one who is a very expierenced program manager whom you can hire to run your ICT programs
Inno/Moti-vation
Ik ben The ONE
I am a social person connecting people & business
software engineer
Ik ben The ONE
mobile developer , gamer, digital entrepreneur
Writing. studying
Ik ben The ONE
to bring you where you TRULY belong in the easiest way.