Star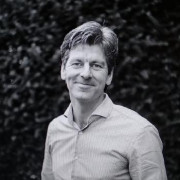 Het begrip Star komt uit de beroemde Boston Consultancy Matrix, oftewel BCG matrix. De BCG matrix is een model om het product- of diensten-portfolio van je bedrijf te analyseren. De stars in deze matrix zijn de sterren onder je diensten of producten. De vraag naar deze producten of diensten stijgt. De markt groeit snel, en de marges zijn hoog. Het zijn de producten waar je als bedrijf in moet investeren om ervoor te zorgen dat de afzet nog verder groeit. Dus geld investeren in markting en sales! Zodra de producten verder in de product lifecycle komen, zal de groei van de vraag langzaam afnemen. Het product wordt dan een Cashcow. De overige twee onderdelen van de BCG matrix zijn de Dogs en de Question marks.
Gerelateerde artikelen
Populaire artikelen
Laat meer zien
Recente artikelen
Laat meer zien
Direct contact met een consultant
Online marketeer
Ik ben The ONE
Who knows about management & online marketing strategy. Call me for free!
Archaeologist
Ik ben The ONE
tanışmakta fayda var.. Galiba birbirimizden çok şey öğreneceğiz.
Gift Shop Owner
Ik ben The ONE
to jumpstart and scale your next personal or professional project.
life & biz coaching
Ik ben The ONE
who can help you find more meaning, joy, and ease in your life and work..
Advisor
Ik ben The ONE
who can help you