The long tail Chris Anderson uitleg & voorbeelden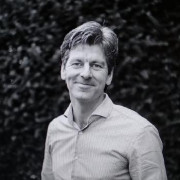 The long tail is een theorie die is bedacht door Chris Anderson. Het gelijknamige boek kwam uit in 2006. 'Vroeger' moesten fabrikanten het hebben van 'hits'. Bijvoorbeeld omdat een winkel maar een beperkte schapruimte heeft. Alleen producten die goed lopen krijgen hier een plekje in. Op het internet geldt deze  limiet niet, waardoor het aanbod oneindig kan zijn. Voor digitale producten geldt dit helemaal. Hierdoor verschuift het koopgedrag. Webwinkels halen nu een groot gedeelte van hun omzet door een of twee producten te verkopen van een hele hoop producten in de staart van de curve. Deze oneindig lange staart noemt Chris Anderson 'The long tail".
The long tail gaat uit van de theorie dat hoe langer de tail is, hoe meer je zal verkopen. Het gigantische aanbod creëert vraag. Als voorbeeld noemt Chris Anderson iTunes. Vroeger zou een platenzaak een voorraad hebben gehad van misschien 10.000 titels, waarvan er een stuk of 100 echt hard verkopen. Dit zijn de 'hits'. iTunes heeft een aanbod van miljoenen liedjes. Ze behalen net zoveel omzet uit nummers die 1 of twee keer worden gedownload als uit nummers die op dit moment populair zijn. De ondertitel van The long tail is dan ook Massa is kassa. Hoe groter het aanbod, hoe hoger je omzet zal worden. Volgens Chris Anderson is dit zelfs vanaf een bepaald moment exponentieel, omdat het aanbod dan vanzelf zorgt voor vraag.
Gerelateerde artikelen
Laat meer zien
Populaire artikelen
Laat meer zien
Direct contact met professionals die meer weten over Long tail
Online marketeer
Ik ben The ONE
Who knows about management & online marketing strategy. Call me for free!
Marketing strategist
Ik ben The ONE
who likes to question the everyday life, which leads to a marketing concept
Writing/creating
Ik ben The ONE
Let me use creativity to help you and your business succeed.
entrepreneur
Ik ben The ONE
Helping clients exceed expectations to build lasting strategic partnerships.
On-Page SEO
Ik ben The ONE
to help rank well on search engines without a big price tag