Value innovation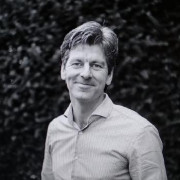 Value innovation is een begrip/model uit het beroemde strategieboek Blue ocean strategy. Het valt niet gemakkelijk in één Nederlands woord te vatten. Hiermee wordt eigenlijk de waarde van een innovatie bedoeld. Door de blue ocean strategy te volgen, heb je als bedrijf twee grote voordelen:
Je spaart kosten uit, omdat je niet hoeft te concurreren
Omdat je iets nieuws biedt zijn klanten bereid zijn om meer te betalen.
Na verloop van tijd worden de kosten nog verder gedrukt, omdat er schaalvoordelen komen. Dit bij elkaar zorgt volgens de auteurs van Blue ocean strategie voor 'Value innovation'.
Je zou airbnb als een goed voorbeeld kunnen zien. Ze hebben geen tot weinig concurrentie door de innovatieve gedachte dat consumenten ook een kamer kunnen verhuren. Hiermee hebben ze een hele markt geopend waar ondernemingen zoals bijvoorbeeld Thomas Cook aan ten onder zijn gegaan. Lees hier het hele verhaal van Thomas Cook.
Gerelateerde artikelen
Laat meer zien
Populaire artikelen
Laat meer zien
Direct contact met value innovation professionals
Online marketeer
Ik ben The ONE
Who knows about management & online marketing strategy. Call me for free!
Changing Lives
Ik ben The ONE
Coach & Teacher Transforming Lives Through Personal & Professional Development
Fashion Designer
Ik ben The ONE
Jude Mark "Think to Existence"
Mentoring Creatives
Ik ben The ONE
who mentor creatives & manage photographic exhibitions
Advising/consulting
Ik ben The ONE
Immersive traveler, food/cooking buff, eclectic, and a voracious reader.