Waardeposities Treacy & Wiersema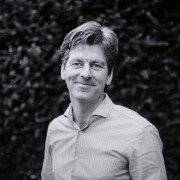 Waardeposities Treacy & Wiersema - Met Waardeposities (Value disciplines) kan een bedrijf zich onderscheiden van concurrenten en haar strategie bepalen. Treacy & Wiersema beschreven de waardeposities in 1995. Belangrijk onderdeel van het model is dat je je als bedrijf (of business unit) focust op een van de drie waardeposities, wat er in toe moet resulteren dat je in een van de drie punten uitblinkt.
De drie waardeposities van Treacy & Wiersema.
Kostenleiderschap
Productleiderschap
Klantenpartnerschap
Waardepositie één, kostenleiderschap heeft volgens Treacy & Wiersema te maken met operational excelence. Je bedrijf werkt efficiënter dan de concurrenten en kan daardoor het product voor een lagere prijs aanbieden. Efficientie kan je bereiken door je processen te optimaliseren, minder fouten te maken. Service zoveel mogelijk te beperken of aan te sturen op selfservice of het bereiken van schaalvoordeel waardoor je bijvoorbeeld goedkoper kan inkopen of produceren.
Waardepositie twee, productleiderschap bereik je volgens Treacy & Wiersema door innovatie. Dat betekent dat de focus binnen dit soort bedrijven vaak gericht is op R&D. Door betere, mooiere of intuïtievere producten bieden dan de concurrent onderscheiden dit soort organisaties zich.
Waardeposities drie, klantenpartnerschap zijn bedrijven die erg servicegericht zijn. De klant staat centraal in dit soort organisaties. Door excellente service of het bieden van maatwerk oplossingen onderscheiden dit soort bedrijven zich volgens Treacy & Wiersema zich van concurrenten. Dit wordt ook wel Customer intimacy genoemd.
De waardeposities van Treacy & Wiersema hebben veel overeenkomsten met de Generic strategies van Michael Porter. Het grote verschil is dat het model van Treacy & Wiersema de markt waar je in opereert buiten beschouwing laat, en de Customer intimacy introduceert. Fred Wiersema en Michael Treacy introduceren de term Customer intimacy in 1993 in Harvard Business Review.
Gerelateerde artikelen
Laat meer zien
Populaire artikelen
Laat meer zien
Direct advies van strategen en marketing professionals?
Business Development
Ik ben The ONE
Marketing Strategist | Consultant | Trainer | Entrepreneur
travel, photography
Ik ben The ONE
you can rely on if you go any issues :)
IT Professional
Ik ben The ONE
I'm your our friend that'll help you with all IT issues
Psychology
Ik ben The ONE
that helps you become you
Professional Remote Freelancer
Ik ben The ONE
who is here to support you