Watervalmethode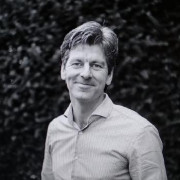 De watervalmethode is een methode voor softwareontwikkeling waarin de ontwikkeling regelmatig vloeiend naar beneden loopt (als een waterval). De ontwikkeling loopt door een aantal fasen, namelijk: definitiestudie/analyse, basisontwerp, technisch ontwerp/detailontwerp, bouw, testen, integratie en beheer en onderhoud. In praktijk komt het erop neer dat alles vooruit op papier wordt gezet, voordat er wordt gestart met de realisatie van de software.
Gerelateerde artikelen
Laat meer zien
Populaire artikelen
Laat meer zien
Direct advies van ontwikkelaars over de watervalmethode
Inno/Moti-vation
Ik ben The ONE
I am a social person connecting people & business
Account Manager
Ik ben The ONE
Responsable de compte auprès d'une agence web
Artist/student
Ik ben The ONE
Im the one Jill of all trades with a knack for creativity and logic
Ik ben The ONE
who can help you in building and growing your digital business.
Ik ben The ONE
Screenwriter & consultant, specialist in film production, finance, distribution.