Hefboomeffect (leverage)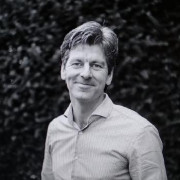 Met het hefboomeffect (in het Engels leverage genoemd) kan je door het lenen van geld (vreemd vermogen) je winsten als bedrijf enorm vergroten.
Als je als bedrijf een solide businessmodel hebt, dan kan je extra geld bijlenen. Dit geld kan je investeren in je bedrijf. Het idee is dat de inkomsten van het bedrijf hoger zijn dan de kosten van de rente. Multinationals bestaan vaak tot wel 80 procent uit vreemd vermogen (geleend geld). Dat betekent dat 80 procent van het geld dat ze geïnvesteerd hebben van anderen is, en slechts 20 procent daadwerkelijk van zichzelf. Hierdoor kunnen ze veel meer besteden aan bijvoorbeeld marketing en productontwikkeling, en het bedrijf dus veel sneller laten groeien dan dat ze alleen met hun eigen vermogen zouden kunnen, vandaar de naam hefboomeffect.
Het bedrijf heeft door het vele geleende geld wel veel vaste kosten. Er moet immers wel rente betaald worden. Mocht het dus minder goed gaan met het bedrijf, dan heeft het een veel groter risico om failliet te gaan.
Als een hedgefund of private equity partij een bedrijf overneemt, dan maken zij altijd gebruik van het hefboomeffect. Op deze manier kunnen ze in korte tijd het bedrijf veel sneller laten groeien. Het bedrijf loopt hierdoor wel een groter risico dat het fout gaat. Een conservatiever geleid bedrijf zal minder snel gebruik maken van het hefboomeffect dan bedrijven die in handen zijn van een investeringsmaatschappij.
Gerelateerde artikelen
Laat meer zien
Populaire artikelen
Laat meer zien
Direct advies van financiele professionals
Handy Man
Ik ben The ONE
I'm the ONE who can help you or help you to find help.
BUSINESS DEV
Ik ben The ONE
develop your business, financial management and human resource skills.
accountant
Ik ben The ONE
I'm the ONE, that will help you take steps closer to your dreams
operation
Ik ben The ONE
best the one