Marketing goeroes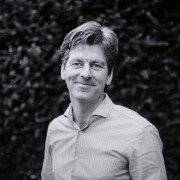 Marketing goeroes vind je op Management goeroes. We bespreken de volgende marketing goeroes:
Gerelateerde artikelen
Populaire artikelen
Laat meer zien
Vind je persoonlijke marketinggoeroe op TheONE
design engineer
Ik ben The ONE
Technology is my hobby
Co-founder of TheONE
Ik ben The ONE
I'm the ONE who likes to share my knowledge. Let's hook up so I can help you.
Writing/creating
Ik ben The ONE
Let me use creativity to help you and your business succeed.
IT Salesadvisor, Musicproducer & DJ/stageperformer
Ik ben The ONE
who makes Audio. Who knows about software in graphic design and music producing. The one with a background in electronic enginering. I know what you need.
Digital marketing
Ik ben The ONE
with a long experience of life.