The internet of things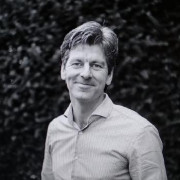 The internet of things (in het Nederlands heel saai 'Internet der dingen' genoemd - Internet was voorheen alleen toegankelijk met een computer. Met The internet of things wordt bedoeld dat andere apparaten ook op internet (of in ieder geval aan een netwerk) worden aangesloten en zodoende interactief worden. Het is een trend, waardoor apparaten steeds 'slimmer' worden.
Voorbeelden van the internet of things
Voorbeelden van the internet of things zijn:
Connected cars (auto's die op internet zijn aangesloten) - Als ze worden gestolen kan je via GPS zien waar hij is. Als de airbag uitgaat kan je automatisch worden verbonden met de alarm centrale. Uiteraard zal de zelfsturende auto ook het nodig voordeel van een internetconnectie hebben.
Verwarmingsketels - die worden op internet worden aangesloten, zodat ze via informatie over de buitentemperatuur kunnen ophalen. Hier passen ze hun capaciteit op aan. Vriest het buiten, dan moet hij volle bak gaan branden. Is het buiten een graad of 15, dan kan hij op lagere temperatuur stoken, waardoor hij minder energie verbruikt. Via bluetooth kan de thermostaat detecteren of er iemand thuis is en de verwarming aan of uitzetten.
De koelkast die automatisch bijhoudt of de melk bijna op is en moet worden bijbesteld.
Medische apparatuur die de resultaten direct in het elektronische dossier uploaden.
Drones die via internet bestuurd worden en real-time informatie doorkrijgen waar ze naar toe moeten vliegen en wat ze moeten doen.
De televisie (smart-TV), waardoor je real-time kan streamen in plaats van alleen statische informatie ontvangen.
Zo zijn er honderden toepassingen van The internet of things te bedenken die ons leven de komende jaren drastisch zullen veranderen.
Populaire artikelen
Laat meer zien
Direct contact met IT experts
Shopmanager MyCom Apeldoorn
Ik ben The ONE
Wees jezelf, er zijn al genoeg anderen!
psychologist
Ik ben The ONE
life coching and decision making،
Loser
Ik ben The ONE
always around.
economist
Ik ben The ONE
The Best spanish tutor ever!
College and Family
Ik ben The ONE
I'm a college student filled with academic and life experiences.